Mowi Wins Fife Business Award for Their Innovative Learning Platform
---
Congratulations to our customer, Mowi, on their remarkable achievement of winning the prestigious Fife Business Award! 🏆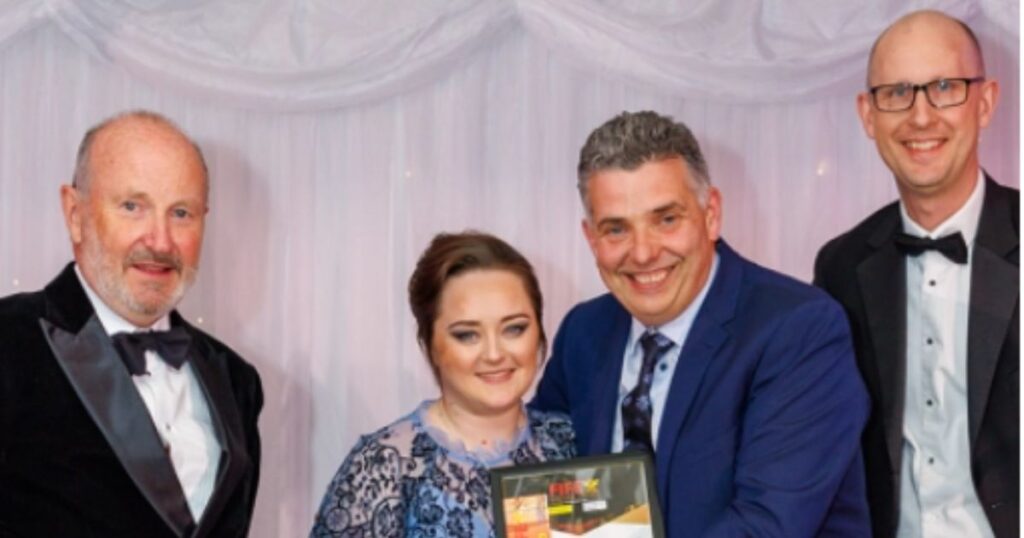 Publisert: June 14, 2023
Mowi's outstanding accomplishment in the Learning and Development category has earned them this well-deserved recognition.
They have demonstrated exceptional strategies in attracting young talents and nurturing career paths for their entire workforce through the innovative Mowi Academy. By focusing on digital competencies, Mowi has created a learning platform that enables staff to access training materials conveniently, via mobile devices. This approach has undoubtedly contributed to their success and garnered high praise from the judging panel.
The award ceremony took place at the esteemed Old Course Hotel in St Andrews, where a sold-out audience of 410 guests gathered to witness the presentation of the awards. The event was organized by the Fife Chamber of Commerce in association with Blackadders and Henderson Loggie, showcasing the remarkable determination and resilience of businesses across various sectors.
Storyboard has had the privilege of collaborating closely with Mowi on upgrading the Mowi Academy from version 1.0 to 2.0. We have also been actively involved in promoting digital training initiatives within production environments. Witnessing Mowi's commitment to continuous improvement and dedication to empowering their workforce has been truly inspiring.
Once again, a heartfelt congratulations to Mowi on this incredible accomplishment. We are proud to be associated with such a forward-thinking and innovative organization. Your success serves as a shining example to the business community. Here's to many more achievements in the future! 🎊